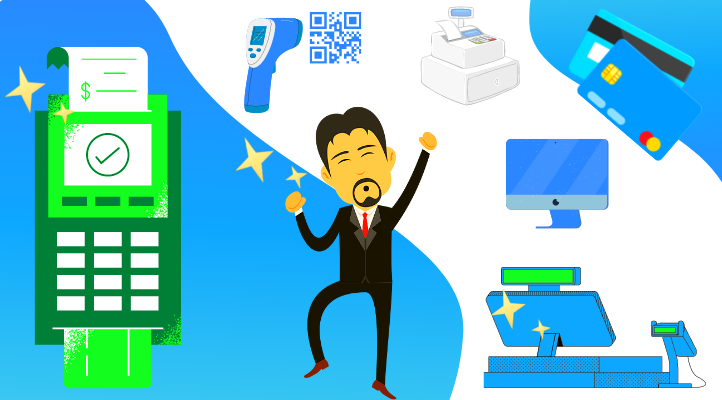 If your business does not accept credit or debit cards as a form of payment, it is invariably losing sales.
When you consider that most customers want to be able to pay with their cards, as they offer more convenient payment methods than cash, additionally, a payment terminal will help your business establish credibility and trust with customers, in addition to allowing you to offer payment services.
It doesn't matter if you are an online marketer, or vendor, or possess a conventional store; finding the best POS System can be tiresome, especially since you need to be aware of all the fees and different services. Fortunately, today more than ever, many services and companies render help to businesses in order to accept credit card payments.

POS software? ✓ 
mobile reader? ✓
receipt printer? ✓
barcode scanner? ✓
cash drawer – USB? ✓
kitchen order printer? ✓
touch screen POS terminal? ✓
customer-facing displays? ✓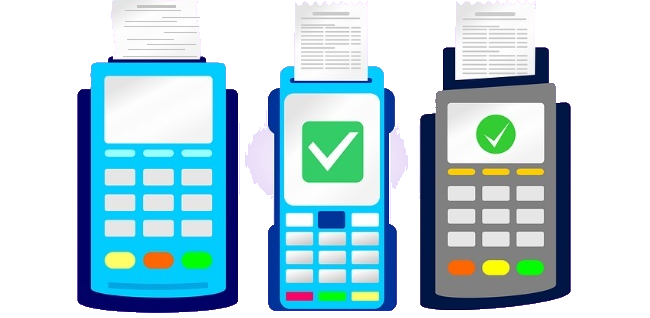 Payment terminal 
This page will provide vital information about Point of Purchase, so that you can choose the best solution for your payment needs. You will find out all you need to know to have the best credit card terminal for your businesses.
Accepting credit and debit card payments offers buyers a convenient alternative to paying with cash. It only takes a few seconds to have a card transaction approved, but what happens behind the scenes? It is essential that you understand how the machine works and its technology, especially if you own a point of sale system or are planning on owning one soon.
First, the customer presents his/her card in the system, either at a physical terminal or an online portal of your e-commerce. Cardholder and account information is securely transmitted to the payment processing company. When the information reaches the bank, it sends an accepted or decline message, which gets to the seller to inform them of a successful or otherwise payment.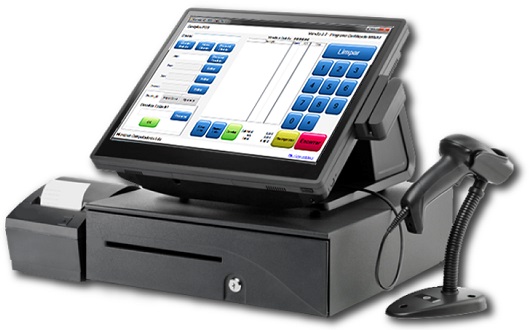 Registers? Point of sale systems? 
There is a register system that will match your company's wants, whether you own a startup or a large-scale business. Alternatives for a register include classical cash registers, Point Of Sale systems, and mobile point-of-sale systems.
To calculate the cost due by a customer, the shop owner can use a variety of technological tools, such as measuring scales, barcode readers, and cash registers. To complete a transaction, payment terminals, touch displays, and other hardware and software are used. These are all accessories for POS systems.
We'll go over what a cash register is and how to use it, as well as the various accessories available for any type of business.

 Cash Register 
A simple system for managing payments is a cash register, sometimes referred to as a digital cash register. A calculating machine and a cash drawer are common features of classic cash registers. Their functions are really simple: simply just tally up the value of products, calculate sales tax electronically if necessary, and output the total.
Whenever the invoice is printed, the cash drawer unlocks. The cash register is suitable for businesses that don't need all of the features and functions of a point-of-sale system anytime soon.
There are many types of systems designed to assist you in processing and managing purchase orders. Regular cash registers, Point-of-sale cash registers, and point-of-sale cash register systems are the 3 types of cash registers. Each device has its own set of advantages and disadvantages. The system you should use is determined by the size of your company, its market, your expense, the functionalities you require, and your own choices.

 POS Cash Register 
A point-of-sale (POS) cash register is a digital cash register that is linked to a larger management device. POS cash registers typically include many separate registers on the system that handle orders and take payments.
You can go for a basic point of purchase and one with more advanced capabilities and integrations with third-party business applications like financial reporting software and digital advertising services. Because it is both cost-effective and feature-rich, you can choose an online POS system that runs on iPad or web browsers.

 Mobile POS Cash Register 
Most of the basic functionalities as regular POS systems are available with mobile cash registers, sometimes referred to as mobile POS systems or mobile credit card processing applications.
Mobile systems, on the other hand, provide greater capabilities in computation and handling transactions because they function on smartphones and other mobile devices: They usually come with a card reader that connects to these devices and allows them to collect payments simply.

 POS Cash Register Accessories 

✓ Label Printer Go ⋙
To enhance your efficiency, label items such as file folders, Disc cases, shelving, filing cabinets, and personal possessions. It's useful in both the office and the workplace. The label printer comes with a vast selection of tape compact disks in different dimensions and patterns.

✓ Barcode Scanner Go ⋙
With an appealing look design, the Bluetooth/wireless Barcode Scanner can detect various linear barcodes properly with multi-interfaces and remain in perfect order after multiple 1.5m falls on the pavement. It is the most effective tool for managing production supplies flow and bin inventory control.

✓ USB Cash Drawer Go ⋙
This cash drawer is connected to your hardware port through the included USB wire. The cash drawer unlocks when you make a cash transaction. You can also open it directly with the provided keys.

✓ USB Scale Go ⋙
Ideal for eateries, grocery stores, local shops, restaurants, confectionary shops, and other locations where space is limited. The USB cord and scale adapter make it simple to link this electronic scale with a Liquid crystal display screen to the POS Stand. It has a capability of 30 lbs and five weighing modes. This USB scale is compatible with retail point-of-sale systems.

✓ Credit Card Promotion Accessories Go ⋙
Make sure that you inform your clients that you take all credit card payments. At your workplace, put your decals and table tent on sight. The delivery company will deliver your decal set and table tent in 7-10 working days.

✓ Touch Screen POS Terminal Go ⋙
It's a POS system with an Intel Core i5 motherboard, a 64GB hard drive, and 4Gb ram. It saves a lot of room both inside and out. It has a Five cables sensitive extremely efficient touchscreen interface. It has a 15-inch TFT LCD Monitor and a low-power 6-layer industry processor.
It has a large number of parameter interfaces, making it adaptable. Its excellent customized design adapts to a wide range of business settings, and its unique structure makes maintenance simple.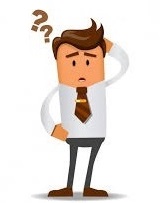 What are the advantages of having a cash register in your business?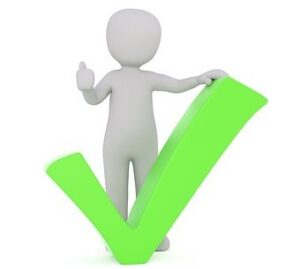 ❶

The layout's clarity 
The majority of the benefits of a cash register are due to the clarity of the layout. Most cash registers don't have enough capacity to connect to the internet. This implies they don't store client information and can't be compromised. In these circumstances, the sole record is produced using printed receipts, which makes information privacy considerably easier.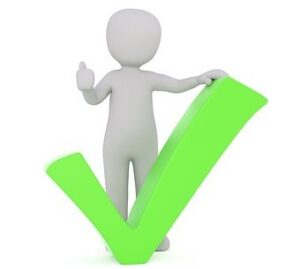 ❷

Cost 
The main advantage of a cash register is its cost. The value of a cash register or Point Of Sale system varies, however in some circumstances, a cash register will provide a better return on investment than a POS system. This is usually the case when the cash register is less expensive or your business will not profit from the POS functionalities.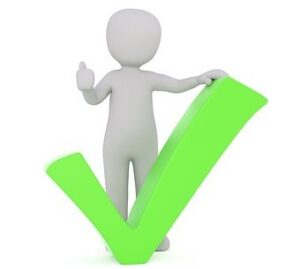 ❸

Durability 
Clarity has a long-term value as well. Cash registers with no computer system have reduced components, which implies smaller components to separate. Non-computerized cash registers are easier to repair even when difficulties arise. If you've got a small amount of in-person sales, this is useful.
For around $150, a computerized cash register can make simple retail transactions and payments. For some professionals, it's the perfect fit. If you want to manage your retail business more efficiently and have data and tools to help you expand, a POS cash register system is the way to go.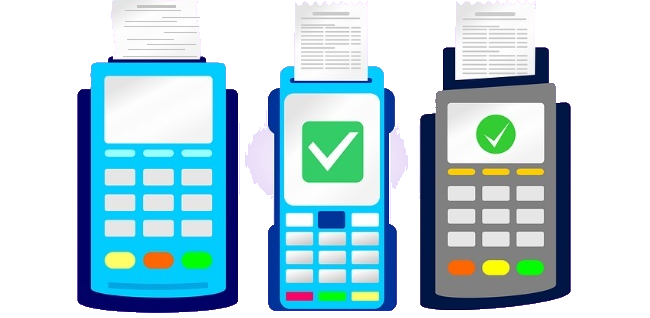 Best credit terminals for business 
Steady growth is a paramount consideration for businesses. One of the things that guarantee business growth is applying technology to business to reduce cost and promote efficiency. Every business deals with money transfers between the customer and the business.
Efficiency in payment for goods or services can be a serious challenge for small and medium enterprises. This is why many businesses have adopted payment solutions for their business.
Square offers varieties of payment solutions. Most of the time, the question that comes to your mind when trying to get the right terminal, registers, and accessories for your business is whether it is safe to buy from Square. This page will show you all the information you need to know before buying a POS System and terminals.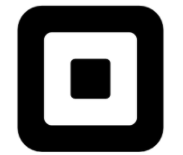 Square information Table
| | |
| --- | --- |
| Official Website | Squareup.com |
| Founded | February 14, 2009; St. Louis, Missouri |
| Owner | Jack Dorsey |
| Location | San Francisco, California, United States |
| Product | Point of sale terminals and auxiliary equipment, debit cards |
| Customer Service | 1-855-700-6000 |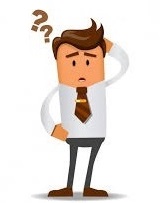 What is Square? 
Square is a company that provides digital payment solutions for businesses through financial services. It is located in the USA and has been reputed to produce high-quality accessories, registers, and terminals for merchants. Square has made it easy for businesses to accept credit/debit cards by providing affordable and quality credit card services for easy payment. Square offers various products such as Terminals, Card readers, Accessories, Registers, and Card Machines.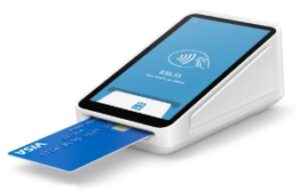 How does Square Work? 
Firstly, the merchant buys the device from Square. The merchant sets up the device within a short time, and it is ready to receive card payment. Payment devices are suitable for every kind of business that accepts payment.
When a buyer wants to make payment, the merchant enters the transaction into the Square point of purchase and gives the buyer the amount to be paid. The buyer makes the payment by inserting their debit or credit card or using their Near Field Communication (NFC-enabled) device that reads the buyer's information.
Square, which serves as the payment service provider, receives the payment information from the Square POS. Through the internet, Square transfers the payment information to the Acquiring Processor. There is a small fixed fee that is charged for every transaction.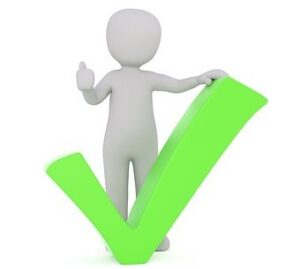 Is Square Trustworthy and Reliable? 
Square is a company that has been running for 12 years. Square has a user base of 30 million active users, which indicates that many people widely accept their service. Square has come up with highly innovative ways of making payments. And it is one of the largest companies that provide financial services in the USA.
Reviews on usnews.com show that Square has 4 star rating, and it ranks #4 among the best credit card processing companies. This shows that they are offering one of the best services out there! Square provides excellent payment solutions for small and medium enterprises, stores, and businesses that move from one location to another, although it may not be a perfect fit for big companies that process high volumes of daily transactions.
You may want to consider Square if you are looking to buy your accessories, terminals, or registers because of the great payment services they offer to merchants.

 Does Square have good Customer Support? 
Customers may run into challenges sometimes. This is the reason why Square has functional customer support. Buying from square guarantees that you have access to customer support if you experience any problem while using any of Square's products.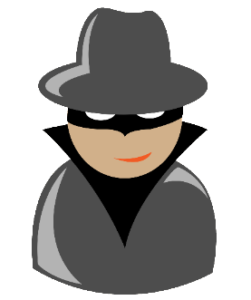 How High are the Chances of Being Scammed When Buying from Squares? 
In reality, there is no 100% guarantee that you cannot be scammed when making any kind of purchase. However, the chances of being scammed when buying from squares is low. To avoid the risk of being scammed, ensure that you buy any of your square Accessories, Terminals, or Registers from the square official website.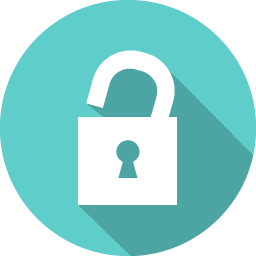 Is Square Secure? 
Square places a huge priority on the security of transactions. If you are considering the best place to buy your accessories, terminals, and registers and you're wondering whether they are secure, Square provides a perfect answer for that question.
Square is PCI compliant, which means that they comply with the standard security measures for companies that deal with customers' personal information. Square does not store customers' information after a transaction, and every other information is encrypted.

 Squares Terminal, Registers, and Accessories Fees 
Square proudly shows that there are no hidden fees when using any square product. The processing rate of Square is 2.6% and $0.10 for the transaction fee.
The other fees charged by Square are dependent on the kind of services that are required. There are three categories of fees that are charged by Square:
Software Fees

Hardware Fees

Processing Fees
Depending on the services that your business requires, the fees will help you to determine the cost for using Square Terminal, Registers, or Accessories. To find more about square fees, click here.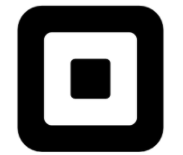 Does Square have buyer protection? 
Sometimes, payment disputes can occur, and this is not something new. During a transaction, there is always a possibility that customers will raise a dispute if a problem occurs during payment. If a cardholder initiates a chargeback for their bank to reverse payment, Square will place a hold on the funds that are disputed in your account until the dispute is cleared. This is because the customer's bank has taken money from Square and the money will have to be recovered.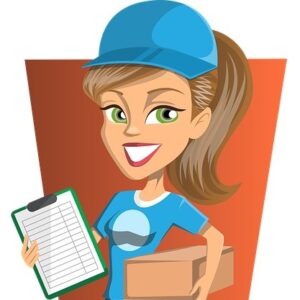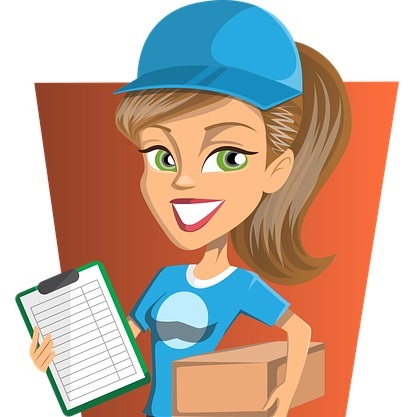 Get a point of purchase 
You now have all the facts you need to ensure that Square is safe to buy Terminals, Registers, and Accessories. Don't hesitate to buy the payment devices that you need to increase your customer satisfaction, and take your business to the next level.

🔗 Order from the official website ➚

✓ Popular…
☰ Unboxing Square terminal – Go ➚
☰ POS terminal to California – Go ➚
☰ 10 Benefits of a Card Reader ➚